Campus Shop/Team Jersey - Women's
This is the Women's Shop Team Jersey. We went back to our roots this year, but added pink dots, because we really like pink dots.
Campus Elite Women's Jersey
Great everyday cycling jersey. Get these while they last, we are going to be phasing them out and debuting a new style soon.
Sale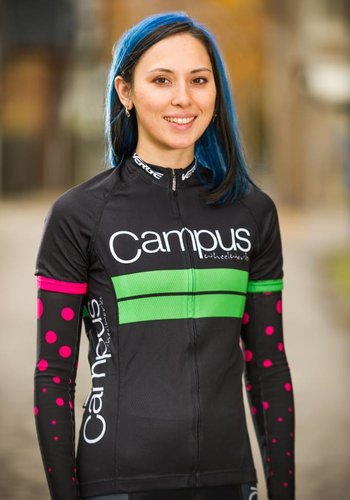 CCC Womens Jersey
Get ready to be happy in bike gear. The women's specific top piece of our Limited Edition bike kit is made of great materials, and has a great design.
Campus Women's Tech T
Bike Jerseys are great and all, but sometimes you want to wear something a bit more casual. Thus we created the Campus Tech Tee!
Sale