Campus Elite Men's Jersey
Great everyday cycling jersey. These are going to be replaced soon by a new Campus Jersey, get yours while supplies last!
Sale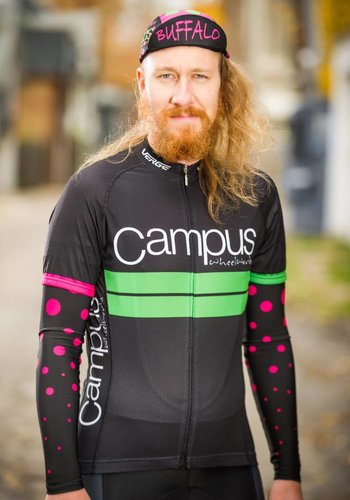 Campus Shop/Team Jersey - Men's
This is our storied shop and race team cycling kit Jersey, now re imagined and reborn. with lots of dots.
Voler CCC Mens Jersey
Get ready to be happy in bike gear. This is the top piece of our Limited Edition, Campus Cycling Collective Kit is made of great materials, and has a great design.
Campus Tech T's Mens
Sometimes you just don't want to wear a bike jersey. A great t-shirt that will cool you off all summer long. Great for jogs, walking the dog, mowing the lawn, or hitting the bar.
Sale