45NRTH Naughtvind Shell Cycling Jacket
45NRTH products are designed in Minneapolis, a land of snow and ice. They really know how to make products for winter. We have tested this stuff in Buffalo. It works! We haven't seen anything better than these for commuting, fat biking, Mtn Biking, or sho
CCC Mens Thermal Jacket
Outerwear for the chilly days, you're going to want to keep riding, you're gonna want to keep wearing it, and... you're gonna look good.
Campus Warsaw Mens Cycling Jacket
A Buffalove kinda cycling jacket. This thing is really warm, we have been able to ride with this jacket through fall winter and spring with no problems. limited quantities available.
Sale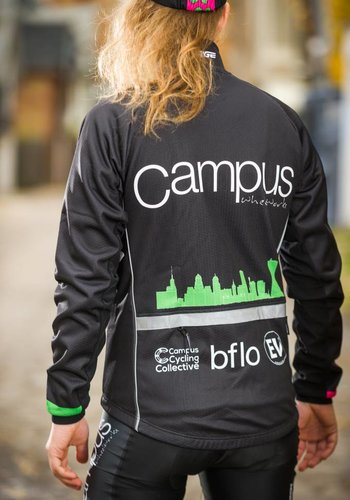 Campus Entropa Cycling Wind Vest Unisexy
If you keep your core warm, almost anything is possible... anything. Prevent wind and chilly days from stopping you in your tracks.