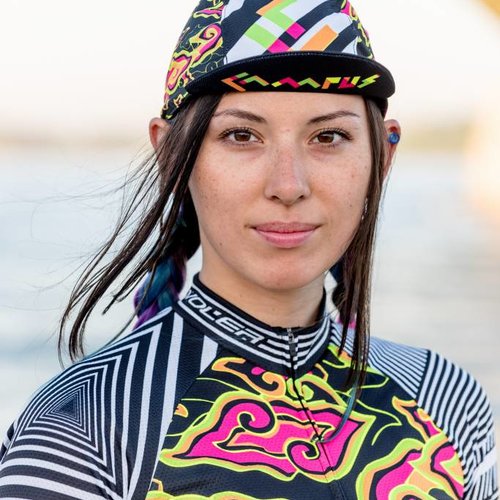 Mega Dazzle Womens Kit
Mega Dazzle is the new epic cycling kit from Campus WheelWorks. We have combined two very unlikely ideas: Razzle Dazzle and Mega Mendung into one kit that screams "Awesome". Be prepared for compliments and second glances. We partnered with Voler to sew our kit design this year. They put out a really nice finished product, with very high quality fabrics, printing and construction.
Mega Mendung is a classic batik pattern from Cirebon on the north coast of Java. It  represents a cloudy sky reflected in a pool of water. It's pattern implies the ever changing nature of life and the need to reflect and be humble and calm our stronger emotions.
Razzle Dazzle is a type of camouflage painting that was developed in the early 20th century to prevent ships from being sunk by submarines.  The idea is to create a pattern that is abstract and visually confusing to obscure a ships movements. We've wanted to do a dazzle kit for years.  It is your own bike camouflage. But unlike the ships on the water this pattern will make you stand out. 
Read more