Campus Cycling Collective - Group bike rides

This is
OUR COMMUNITY



The Campus Cycling Collective, a 501c3 Non-Profit is group of people who ride and/or race bikes with the common goals of having fun, staying fit and getting outside together. We work as a group in and around WNY to foster participation in cycling, along with other outdoor activities.
Summer Road Group Ride info!
Ride Details:
-Every Tuesday May-August
-Meet at the shop at 5:30 pm.
-All riders must fill out or bring a completed ride waiver every week.
-Ride announcements start at 6:00 pm and rides leave directly after.

-Every week we offer 3 different routes that we split into 5 different groups to do our best to accommodate every riders interests.

A-Route: 30 miles at 20+ mph.
B to A: 20 Miles at 18-20 mph
B-Sweaty: 20 miles at 15-17 mph.
B-Chatty: 20 miles at 12-14 mph.
C-Route: 10 miles at 10 mph or less.

-All rides are FREE but every rider MUST wear a helmet to participate!

-We also recommend each rider has water, energy food and a spare tube.

*This year all rides will end at Providence Social for our post ride social hour.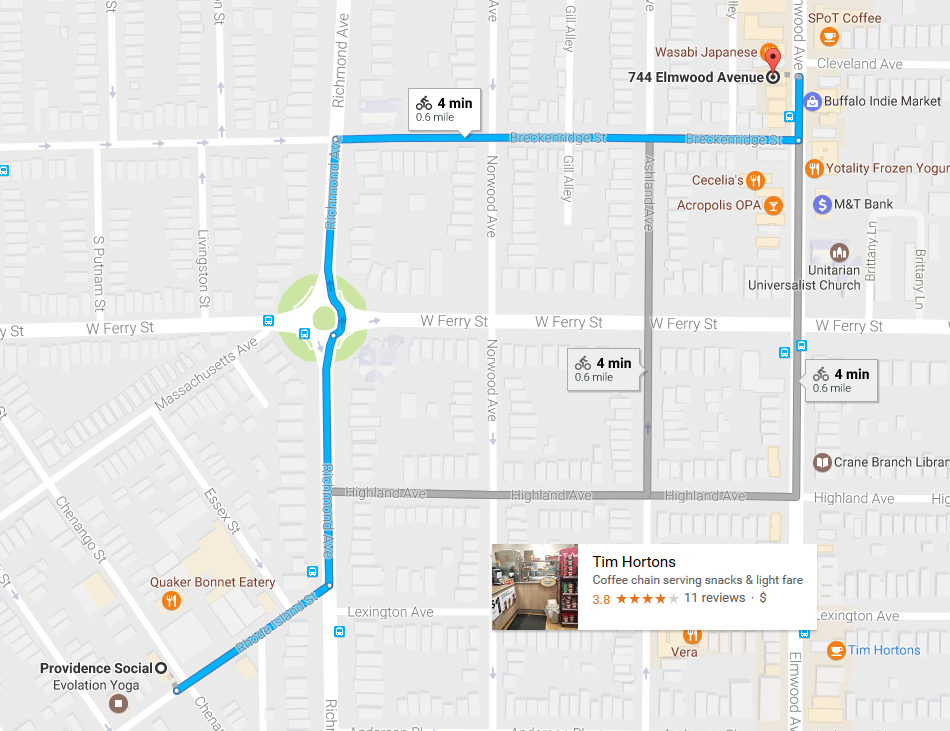 Parking is available at Providence Social and it's a short .6 mile ride from our front door! Check out their site and menu: http://www.theprovidencesocial.com/