Posted on
By King Non Chalantly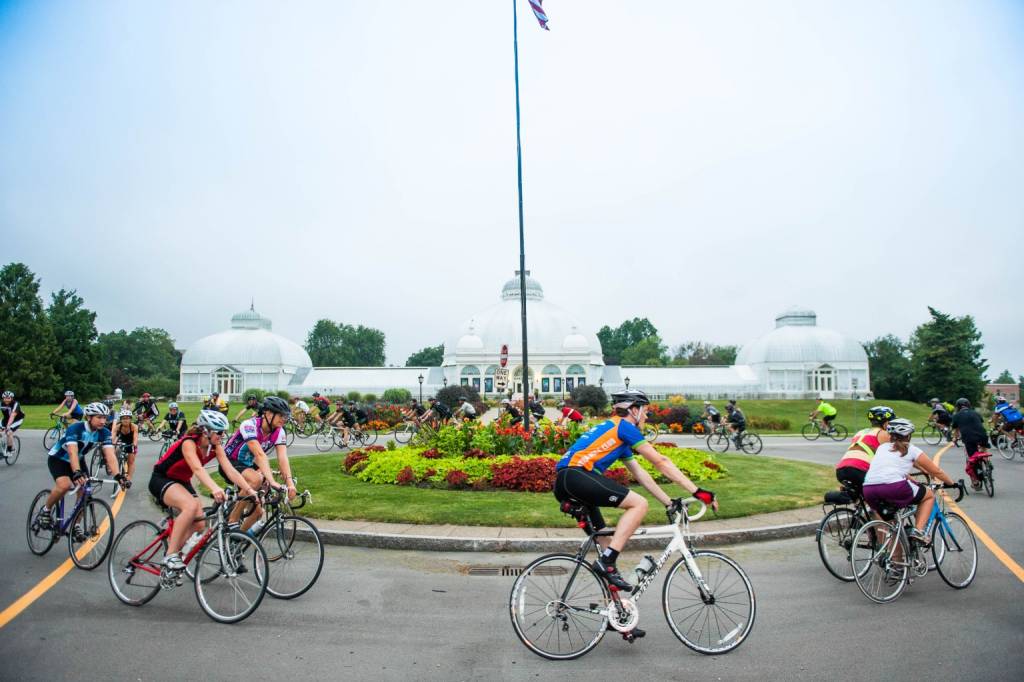 Buffalo's great Tuesday bike rides are coming back!
Starting May 1st the infamous CCC Tuesday Bike Rides return!
One of the Highlights of summer in Buffalo is the undoubtedly the Campus "Tuesday Ride"
The Tuesday Ride has something for everyone. Anyone can come and participate, it's free, and it's a great community activity. We have the B ride, which is our classic 20 mile ride that will take you around Buffalo to interesting places in about two hours. We have the A ride, for those of us who want to go a little farther and a bit faster. and the C ride, or
Here's how it Works:
Show Up at 5:30 at Campus WheelWorks with your helmet and bike, sign a waiver or join the Campus Riding Club, then, decide what ride you want to participate in:
Every week we offer 3 different routes that we split into 5 different groups to do our best to accommodate every riders interests.


A-Route: 30 miles at 20+ mph. The fastest longest ride we do, pace-lines, working together and staying as a tight group, for the experienced cycling group rider.
B to A: 20 Miles at 18-20 mph. For those who want to graduate to A ride someday, an educational ride.

B-Sweaty: 20 miles at 15-17 mph. Same as the B Chatty, but faster pace for those who want to push it a bit more.
B-Chatty: 20 miles at 12-14 mph. The classic 20 mile ride that will take you around Buffalo to interesting places, Different ride each week.
C-Route: 10 miles at 10 mph or less.  The"Ice Cream Ride" for those that want to chill, ride their bike and eat ice cream.

New for 2018:
The Campus Riding Club: Are you sick of filing out waivers every week and for all over CCC events? Join The Campus Riding Club and fill out 1 waiver per year only! 
Tuesday Rides will be starting and stopping at the shop, with an after party each week hosted by 40 Theives Kitchen and Bar which is just across the street from Campus WheelWorks.