Posted on
By King Non Chalantly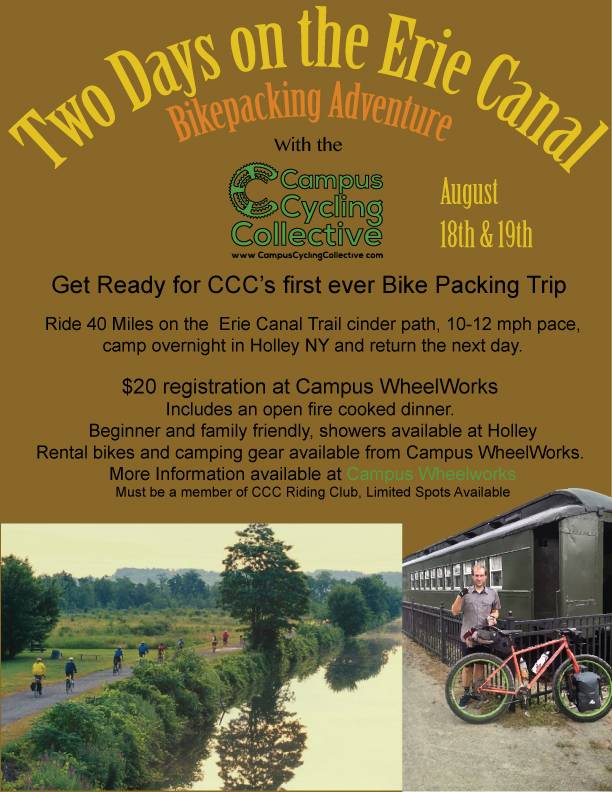 Campus Cycling Collectives first ever bike packing trip is here! Ride the Erie Canal with us.
August 18th and 19th will mark a milestone for the Campus Cycling Collective as we embark on our first ever bike packing trip.
Pat Meszler will be leading a group along 40 miles of cinder path from Lockport to Holley New York, staying over night, then returning in the morning.
There are a few different kinds of bike packing that range from camping on mountain bike trails to taking a lightweight trip down some gravel roads. This trip we are doing is a beginner friendly bike packing trip as the ground is relatively flat and easy to ride. While the cinder pathway will be slower than the pavement, there is no rush to finish the 40 mile day, but you might want to get to camp for dinner!
There are showers at Holley and there will be a fire cooked meal.
Cost of the trip is $20 and spots are super limited.Call the shop for more details. registration is at Campus WheelWorks in Buffalo NY
There is rental camping gear available at Campus Wheelworks