Posted on
By King Non-Chalantly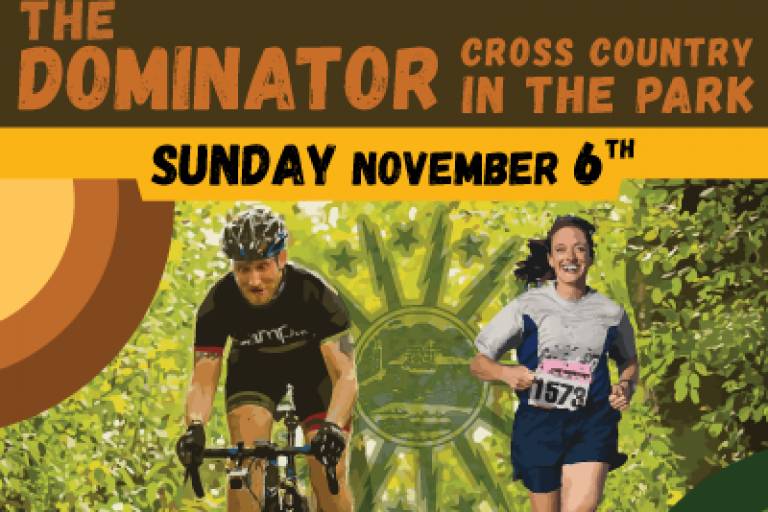 We are doing something a bit different this year at our annual cross race that should excite fans and bring a whole new group of people into the park for our yearly race event


We are doing something a bit different this year at our annual cross race that should excite fans and bring a whole new group of people into the park for our yearly race event. This year we are happy to have partnered up with Mark Lawrence of Heart Rate Up to add a cross country running race, that will take place on our Cross in the Park course. from Heart Rate Up's website:
November 6th is going to go down in history!
We are proud to partner with CITP and bring you a first in Buffalo:
THE DOMINATOR-Cross Country in the Park is a cross country/steeple chase inspired running race held completely within the taped course utilized by the cyclists during Cross in the Park. The course consists of a completely enclosed taped off route between trees, off camber sections, hardpack gravel pathways, grass, short barriers and stone staircase run-ups) that varies from roughly 10-20′ wide for the entire course. All entrants are required to stay between the tape which may include many creative twists & turns. Runners start & finish at the stone arch near the Rose Garden in Delaware Park and compete in a single or double lap showdown for awards and prizes. Noon start for the 4-miler two-lap race, one minute later the 2-mile, one-lap race begins. Walkers are welcome on the short course.
Participants are not permitted on the course until the gun goes off at noon-no exceptions(bicycle races will be on-going all morning and after the run).
The run is held during the mid-day bike racing break.
Registration at the Red Tent from 11am. $15 pre-reg, $20 day of.
Awards to OA M/F plus three deep in 10-year age groups for each distance.
Rain, sun, snow or shine.
Spikes encouraged.
Cross in the Park has become a mainstay in Buffalo attracting hundreds and hundreds of entrants, spectators and families cheering, racing and spectating throughout the day. Food trucks, DJ entertainment and cheering crowds line the courses. Enjoy the day in one of Buffalo's jewels of a park system.
Race-day registration welcome.
Pre-register and receive your DOMINATOR dog tags.
The Dominator will help support HEART Animal Shelters of WNY and the event expenses of CITP