Cindy Wood - Mayor of Cindinapolis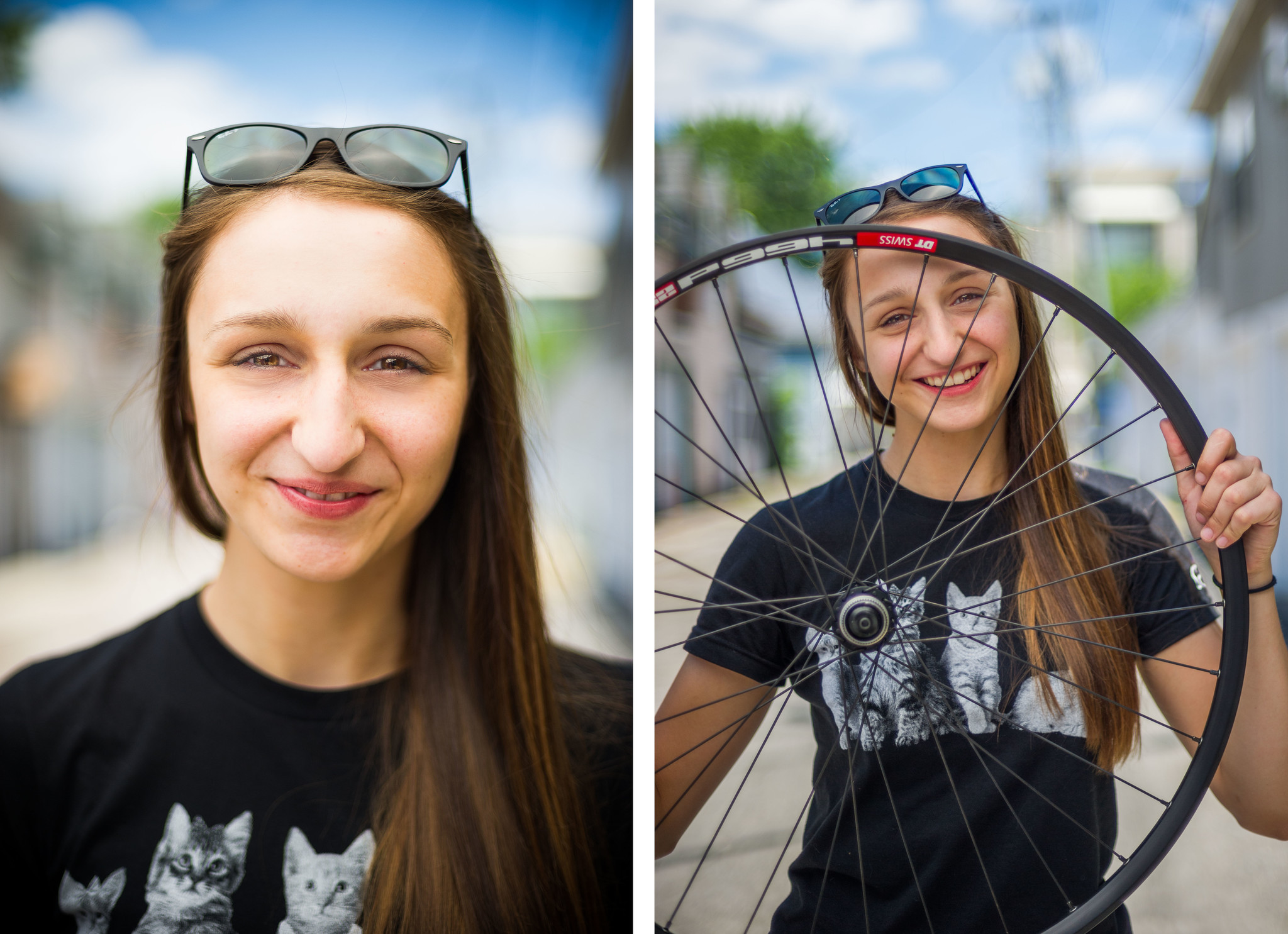 What bikes do you ride?
I currently ride a Trek Silque S and a Schwinn Traveler.
How did you get into biking?
I've been riding bikes for as long as I can remember, but I got into cycling when I was seventeen due to a foot injury. I can't feel the top half of the bottom of my foot. Cycling doesn't affect it at all, so I've just grown with it over the years.
What is your favorite bike ride?
Exploring all of Buffalo is definitely a favorite. I love that I'm always finding new places to ride. I also enjoy riding up in Toronto!
What do you do when not at the bike shop?
I ride my bike, of course! I also enjoy taking on bike restoration projects. Aside from bikes, I love to paddleboard, kayak, hike, ski and do yoga. (all at the same time)
What can you never say no to?
Making homemade apple crisp, vegan snickerdoodle ice cream, and making friends with pets at parties.