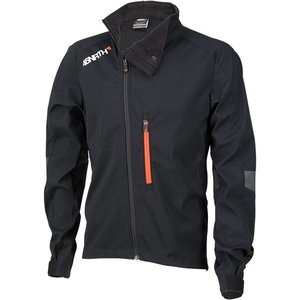 Add to cart
45NRTH Naughtvind Shell Cycling Jacket
"Color: Black","Size: M"
45NRTH Naughtvind Shell Cycling Jacket

Rene
23-09-2017 15:47
I would like to start off with I live in Minnesota, about 10 miles from the 45Nrth headquarters in Bloomington so I felt a bit dirty ordering out of state. But a deal is a deal! I was expecting to wait a couple weeks and figured the item may not be in perfect condition at the price, whatever, I am on the cheap. Nope, the jacket was in perfect condition and it arrived in about 3 days... 3. Fricken. Days. Dayum...! To say I am impressed, is quite the understatement with Campus Wheelworks and will happily order from them in the future.

The Naughtvind Shell Jacket fit and quality is as advertised and though I can't test the warmth of it as it is 90 degrees here today but I have no doubts, it will do the job once the snow flies. I like that the collar is asymmetric as to not get the zipper face poke so frequent on my others. The sleeve length is spot on for my arms (I got a medium and I am 5'10" 165lbs) with the torso being perfect. The vents look to be well thought out but again, unable to really test. I am digging the extra thought given to some reflective bits too, these guys know their stuff.

Cheers and happy pedaling!
5
stars based on
1
reviews